Re-Fashion
100.2% reached
EUR 4.762 / 4.750
119 backers
Ended on 01-02-2022
[English below]

Alweer meer dan een jaar ben ik bezig met het opstarten van een nieuw aankomend kunstproject waarmee ik mijn levensstijl nog verder wil verduurzamen.
Eerder hebben jullie kunnen meekijken en -lezen in kunst en blog hoe ik mijn haarverzorging, vegan dieet, en medicijnconsumptie verduurzaamde. Nu is mijn kleding aan de beurt.

Hacking fast fashion
De afgelopen drie jaar heb ik nauwelijks nog nieuwe kleding gekocht, want ik had dit project al voor ogen. Ik heb research gedaan naar hoe mensen vroeger, soms niet langer geleden dan een halve eeuw geleden, ontzettend duurzaam omgingen met kleding. Hoe zij prima overleefden zonder de H&M en fast-fashion. De meeste mensen droegen toen namelijk hun hele volwassen mensenleven lang slechts één en dezelfde kledingset. Kleding waarmee de dragers een persoonlijke band opbouwden. Waar toewijding aan besteed werd, omdat het keer op keer met eigen handen werd hersteld, en omdat er symboliek en betekenis in verweven zat die uitdrukking gaf aan normen en waarden van de gemeenschap waar mensen deel van uitmaakten. Deze kleding werd doorgaans gemaakt van lokaal geproduceerd textiel die stevig en onverwoestbaar was, door vakmensen; ambachtslieden die evenredig werden betaald voor hun kunsten.

Dit is wat ik het komende jaar ga doen
Momenteel leg ik de laatste hand aan het ontwerp voor een kledingset die ik tenminste een jaar en een dag trouw dagelijks ga dragen. Enerzijds om te testen hoe deze manier van omgaan met kleding in onze tijd haalbaar is - waar het aan moet voldoen. En anderzijds als statement voor duurzamere manieren van leven. Een performance dus eigenlijk. Die als voornaamste doel heeft om eenv gesprek en uitwisseling van kennis over duurzame mode op gang te brengen. Want de hive mind, de community aan volgers die dit project op gaat bouwen, weet meer dan ik alleen.

De kleding die ik ontworpen heb, laat ik maken door vakmensen. Zoals een tas uit ge-upcyclede jeans van Lowieke Pauw. En coupeuse Annemieke Maas maakt een op maat gemaakte set bloezen en overalls voor me.

Net als bij mijn vorige projecten zal ik schrijven over het proces. Om kennis te delen, en zodat jullie ook mee kunnen doen! Ik maak bijvoorbeeld ook naaipatronen van de items die ik ontwikkel. En sommigen daarvan zijn nu al te koop in mijn nieuwe webshop, zodat je deze crowdfund campagne kunt supporten.
Dit krijg je ervoor terug
Doneer als je me wilt supporten in het vinden van duurzamere en socialere alternatieven op de vervuilende en destructieve fast-fashion. Ik ga voor mooi, maar ik wil vooral ook uitvinden hoe je duurzaam leven zo praktisch mogelijk maakt; zodat zo veel mogelijk mensen mee kunnen doen. Ik zal dus werken aan een model/format voor verandering die jij straks ook over kunt nemen. Want als de wereld traag of niet verandert, laten we het dan zo goed mogelijk zelf doen! We hebben een economische en politieke stem als het gaat hoe we consumeren. Power to the people!

Ik host binnenkort ook een event waarbij je voor een klein bedrag mijn oude kleding kunt kopen om me te supporten. En je kunt ook kledingpatronen kopen om zelf thuis aan de slag te gaan en deze campagne tevens te ondersteunen. Ik vind het spannend, maar meer dan dat zinvol en krijg ik er onwijs veel zin van. Dit is belangrijk!

Dus dank alvast voor je steun ♥
-----------------------
English:

For more than a year now I have been working on a new upcoming art project with which I want to make my lifestyle even more sustainable. Earlier you were able to watch and read in art and blog how I made my hair care, vegan diet, and drug consumption more sustainable. Now it's my turn to dress.

Hacking fast fashion
In the past three years I hardly bought any new clothes, because I already had this project in mind.
I have done research into how people used to, sometimes as little as half a century ago, used clothing in an extremely sustainable way. How they survived just fine without the H&M and fast-fashion. Most people then wore only one and the same set of clothing for their entire adult life. Clothing with which the wearers built a personal bond. Which was devoted to, because it was restored time and again with one's own hands, and because it had symbolism and meaning woven into it that expressed the norms and values ??of the community that people were part of.
These clothes were usually made from locally produced textiles that were sturdy and indestructible, by skilled craftsmen; artisans who were paid proportionally for their arts.

This is what I will be doing next year
I am currently finalizing the design for a clothing set that I will wear every day for at least a year and a day. On the one hand, to test how this way of dealing with clothing is feasible in our time - what it must comply with. And on the other as a statement for more sustainable ways of living. A performance actually. The main aim of which is to initiate a conversation and exchange of knowledge about sustainable fashion. Because the hive mind, the community of followers that this project will build, knows more than I do alone.

The clothes that I have designed are made by professionals. Such as a bag made of upcycled jeans from Lowieke Pauw. And dressmaker Annemieke Maas makes a custom-made set of blouses and overalls for me. As with my previous projects, I will write about the process. To share knowledge, and so you can participate too! For example, I also make sewing patterns from the items I develop. And some of them are already for sale in my new webshop, so you can support this crowdfund campaign.
This is what you get in return:

Donate if you want to support me in finding more sustainable and social alternatives to the polluting and destructive fast-fashion. I go for beautiful, but I also want to find out how to make sustainable living as practical as possible; so that as many people as possible can participate. So I will work on a model/format for change that you can adopt later. Because if the world is changing slowly or not at all, let's do it ourselves as best we can! We have an economic and political voice when it comes to how we consume. Power to the people!

I will soon also be hosting an event where you can buy my old clothes for a small amount to support me.
And you can also buy clothing patterns to get started at home and also support this campaign. I find it exciting, but more than that makes sense and it makes me very excited. This is important!
So thanks in advance for your support!
About the campaign
Goal: € 4.750
100.2% reached
This is a flexible campaign. The amount raised will be paid out, regardless of whether the goal is reached.
This campaign's goal has been achieved!
Stretch goals
Fotoprint kunstwerk Modern Medicine
Verloting van een fotoprint van Modern Medicine, 2021.

Oplage 2/3), afmeting: 70 x 110cm | fotoprint op canson fotopapier, verlijmd tussen dibond en helder plexiglas
Incl. montagerichel aan de achterzijde

En ik kom het werk persoonlijk bij je langs brengen
Perks
As a backer of this campaign, you get to pick from these perks:
Re-Fashion naaipatroon naar keuze
€ 10 or more
Upcycle mee en maak net als ik van oud textiel een mooi nachthemd, bralette of zelfs een ondergoedsetje
13 x claimed
Plant Power to the People!
€ 15 or more
Laat je oude kleding en textiel pimpen met de slogan 'Plant Power to the People'. Bedrukt met wasbare eco verf.
Jessica maakt het met de hand voor je!
10 x claimed
Online lecture - diy kleding verduurzamen
€ 25 or more
Deelname aan een online lecture over hoe je eenvoudig zelf je kledingconsumptie kunt verduurzamen (en waarmee je je donatiegeld dus zo weer terugverdient)!

De lecture vindt plaats op 21 januari van 20:00 - 20:30.
7 x claimed
Online kleding give-away
€ 50 or more
Toegang tot een online kleding give-away waarbij ik 'per grabbelton' een aantal bijzondere kledingstukken uit mijn dan voormalige garderobe verloot onder de deelnemers die het willen hebben.
5 / 5 claimed
Naaicursus bij Annemieke Maas
€ 75 or more
Annemieke is mijn coupeuse voor Re-Fashion en een echt vakmens! Neem oud textiel mee naar haar atelier in Berkel en Rodenrijs, dat je nog hebt liggen (babykleertjes, erfstukken, wat dan ook). En leer het te upcyclen tot prachtige items waarbij je meteen naaitechnieken leert op jouw niveau.
4 / 5 claimed
Updates
55% + lecture op 21 jan | 20:00-20:30
Alweer 30% behaald + extra actie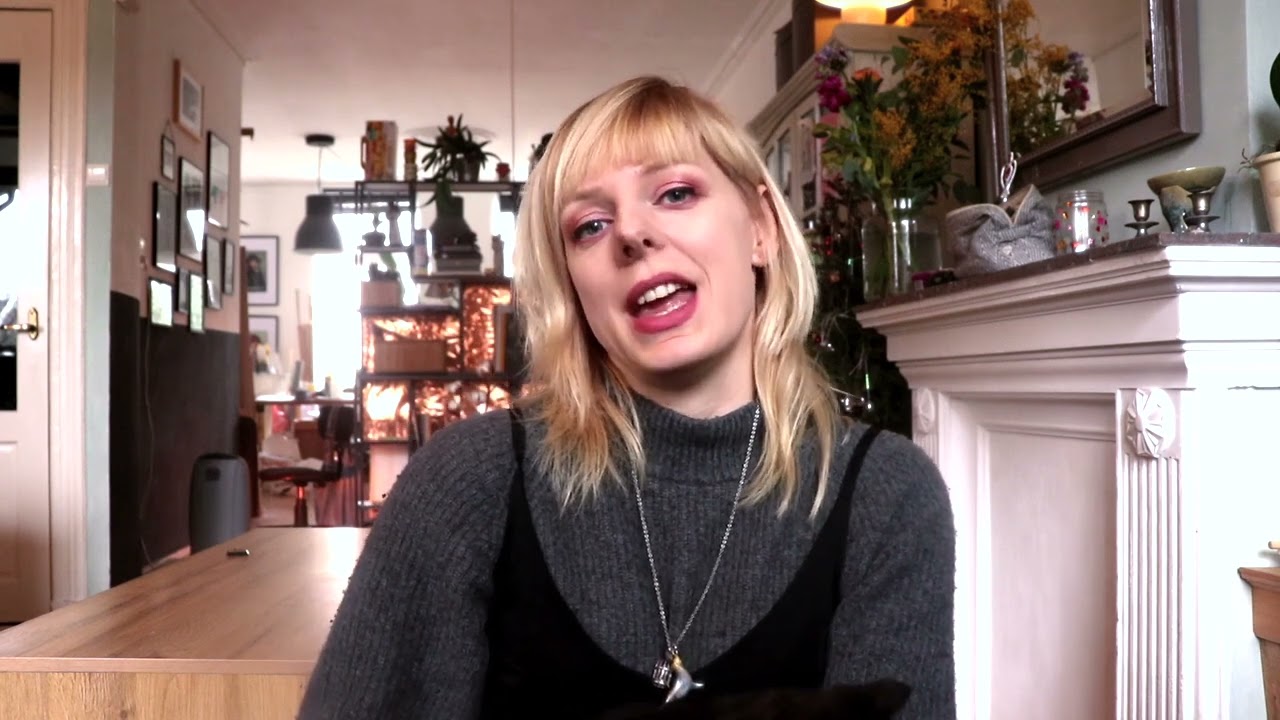 Support this campaign
1 year ago
Someone made a donation to Jessica van Deursen!
Anke Reevers
donated € 10,00!
1 year ago
Someone made a donation to Jessica van Deursen!
1 year ago
Someone made a donation to Jessica van Deursen!
1 year ago
erik odijk
donated € 20,00!
Deniece Laanen
donated € 5,00!
E Janssen
donated € 4,75!
Yvonne van de Griend...
donated € 10,00!
1 year ago
Someone donated € 10,00!
This crowdfunding campaign has concluded. Would you still like to support Jessica van Deursen? Then please have a look at their artist page!
Jessica van Deursen | Re-Fashion